On Saturday (May 12) morning, Scott Mayer's family found the missing teacher's body. Mayer went missing on May 2, 2018. An autopsy is underway to determine his cause of death.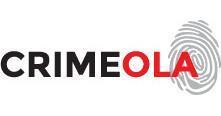 According to reports, a body that matched the description of the missing San Antonio man named Scott Mayer was found by a search group on Saturday morning.
Also found was a car that matched the description of the last vehicle Mayer was seen driving. The search group found his body around 10:45 a.m., on the 1100 block of Circle Acres Drive in Bulverde.
Officials announced that an autopsy to confirm that the body found is indeed Mayer's is underway. However, the "Find Scott Mayer" Facebook page confirmed that the body is his.
The cause of Mayer's death is not yet known, but authorities suspect there was no foul play involved. At the time of his death, Mayer was 47 years old.
Mayer was well-known in the community as a coach for the South Texas Sliders youth baseball team. A baseball coach, brother, husband, and father of three beautiful girls, Scott Mayer was last seen on May 2, 2018 in the TPC Parkway and U.S. 281 area. He was last seen driving a 2010 blue/grey Ford Escape with Texas license plate: BB26128.
His vehicle has a Johnson High School Swimming-Macey sticker on the back windshield, and a silver Texas Longhorns logo on the back near the license plate.
When Mayer went missing, his family started a Facebook page titled "Find Scott Mayer. Many volunteers assisted authorities in the search. The Facebook page thanked the over 25 groups who came together, hoping to find the missing teacher.
The post Scott Mayer Found Dead: Cause of Death Still a Mystery appeared first on Crimeola.