A husband and wife were found dead in Murfreesboro, Tennessee on the night of May 16. Anthony Gaunichaux and his wife, Amanda Gaunichaux died in what appears to be a murder-suicide after a domestic dispute.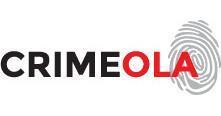 Officials with Rutherford County Sheriff's Office are investigating their deaths.
Officers responded to a call at a home on Annadel Court around 10:00 p.m. local time on Wednesday. Shots were fired from the home when 911 dispatchers were on the call.
Officers arrived on the scene with Anthony Gaunichaux, 47, who was inside the home with his wife, Amanda Gaunichaux, 36. Anthony placed their two-year-old son outside the house, and officers took the child to safety.
While deputies were caring for the child in a patrol car, Anthony went back inside the house. Gunshots followed soon after.
When officers entered the house, they found Anthony and Amanda dead. Lead Detective Angela Hall said that Amanda was the victim of a fatal shooting. "The husband died from a self-inflicted gunshot wound," said Hall.
The post Amanda and Anthony Gaunichaux Killed in Murder-Suicide in Nashville appeared first on Crimeola.