Check out some of our classic snark!
Written by

Norris Garman

Category: The Rest Of Us
Hits: 1903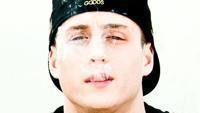 ... or something like that. Tom Hanks' rapper son, Chet Haze (must be in a haze with that stage name), has apparently gone into rehab to kick the cocaine addiction he admitted to earlier this month. Wait a minute, what?! Tom Hanks' son is a rapper?! We don't know which part of this story is more disturbing to us -- the drug addicted son of a famous Hollywood star or the fact that the guy is a rapper? On second thought we think this one is obvious...