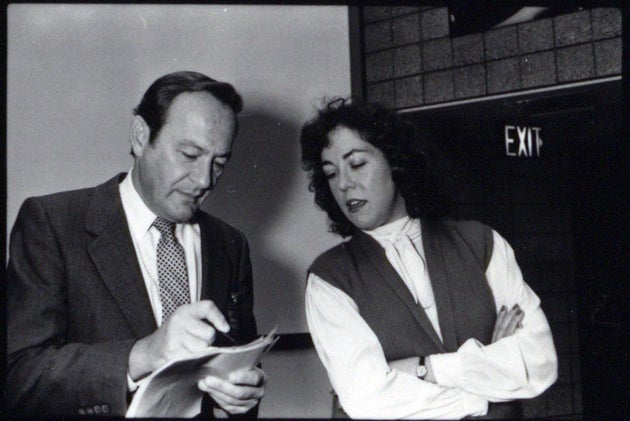 The Arthur H Aufses Jr MD Archives at Mount Sinai Dr. Robert Newman, shown in 1985 at a department head meeting on Beth Israel's main hospital campus, was known in harm reduction circles as the "methadone pope." In the 1970s, he grew New York City's fledgling methadone program to 10,000 patients in two years.
As New York City's heroin epidemic escalated in the late 1960s, the city's head of health services called a young public health doctor into his office. "I'm going to make you Mr. Methadone," Gordon Chase told Dr. Robert Newman, who in addition to being young was barely acquainted with the word methadone at the time.
"Your job is to be able to offer every single person who wants treatment immediate treatment," Chase instructed. 
Despite Newman's lack of experience, he would more than fulfill the expectations of his boss. Newman was able to grow New York City's nascent methadone program to 10,000 patients in two years, and by 1975, 35,000 New Yorkers[1] were enrolled in the city's methadone maintenance program.
He devoted the rest of his life to advocating for evidence-based treatment for people with addiction in New York and around the world. Known as the "methadone pope," he would become a diplomatic and empathetic ambassador of harm reduction ideas decades before they were in vogue. 
In the wake of Newman's death this month, at the age of 80, following being struck by a car in the Bronx earlier this summer, his legacy as the methadone maintenance pioneer and addiction advocate is once again coming to the fore.
"He was on the front lines of advocating for