Robby Anderson to Cop:
I'm Going to 'F*ck Your Wife
... 'Nut In Her Eye'
Breaking News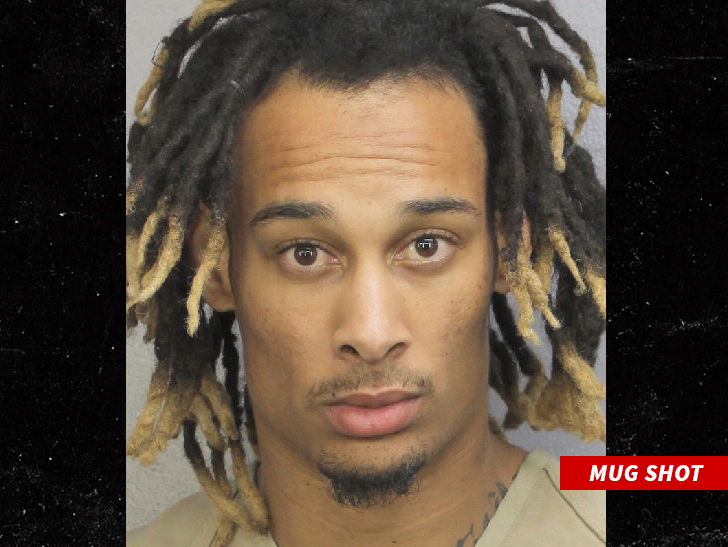 Here's what NY Jets WR Robby Anderson[1] allegedly told a police officer while he was being arrested for going 105 in 45, according to the officer:
"He was going to find my wife, f*ck her and nut in her eye."
It's all described in the police report obtained by TMZ Sports.
According to the Sunrise Police Dept. in Florida, an officer clocked Anderson in his Jaguar going 105 mph in a 45 mph zone early Friday morning. 
The officer says Anderson was driving like a maniac -- "all over the roadway and failed to maintain a single lane."
When the cop eventually got Anderson to pull over, Robby refused to cooperate -- saying he wanted to speak with his lawyer right away and physically resisted when the cops tried to put him in the squad car. 
But the craziest part of the story ... when Anderson was being transported to the police dept., the police report says, "that when he got out he was going to find my wife, f*ck her and nut in her eye."
"He continued to make other verbal threats towards my family. Based on his statements it was clear that he intended to sexually assault my wife."
"He also began to brag about how much money he has and how all I was doing was trying to do is 'Ruin his fun.'"
Anderson is facing 9 total charges including resisting arrest, reckless driving, speeding and something called, "harm public servant or family."
According to his booking sheet, Anderson is