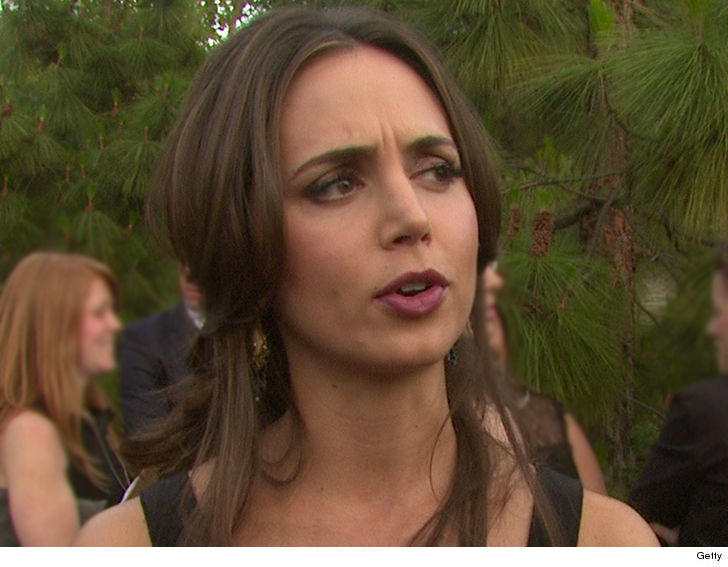 11:45 AM PT -- The stuntman denies sexually assaulting Dushku.
Eliza Dushku[1] just posted a long, emotional account of how she says she was molested by a stuntman when she was just 12 years old, and the adults on the set did nothing to protect her.
The actress says she was filming "True Lies" when the 36-year-old stunt coordinator singled her out and lured her to hotel room in Miami ... telling her parents he was taking her to the hotel for a swim.
She says he went into the bathroom and came out with a small hand towel over his genitals and then laid her down on the bed and got on top of her and rubbed against her until he climaxed.
Eliza says afterward he said, "I think we should be careful," meaning she should tell no one.
The actress, who is now 37, asks, "Why didn't an adult on the set find his predatory advances strange -- that over-the-top special attention he gave me."
She goes on, "Hollywood has been very good to me in many ways.  Nevertheless, Hollywood also failed to protect me, a child actress."