EXCLUSIVE
All the evidence gathered in Nelly[1]'s alleged rape case has been released ... including surveillance videos and photos from the night of his arrest.
As we first reported ... Auburn PD, in Washington State, completed its investigation last month, and prosecutors dropped the case[2] -- primarily because the alleged victim refused to testify[3]. Now that the criminal case is closed ... cops are revealing these photos and videos gathered during the investigation.
The evidence includes surveillance videos -- showing Nelly and the accuser, Monique Greene, leaving the Seattle nightclub where they met, getting on his tour bus ... and also the moment when she leaves the bus and calls police to report the alleged rape.
TMZ broke the story ... Greene has filed a lawsuit[4] against Nelly for sexual assault and defamation. Nelly has vowed to sue her[5], although he's yet to file.
The police docs include Nelly and Greene's versions of what went down on the bus, and they're vastly different. Nelly told police their sex -- oral and vaginal -- was consensual, and Greene had removed her own clothing. He says he did not use a condom, but also said he did not ejaculate. He claimed Greene only got upset because she thought he was involved with one of his dancers, who was also on the bus at the time.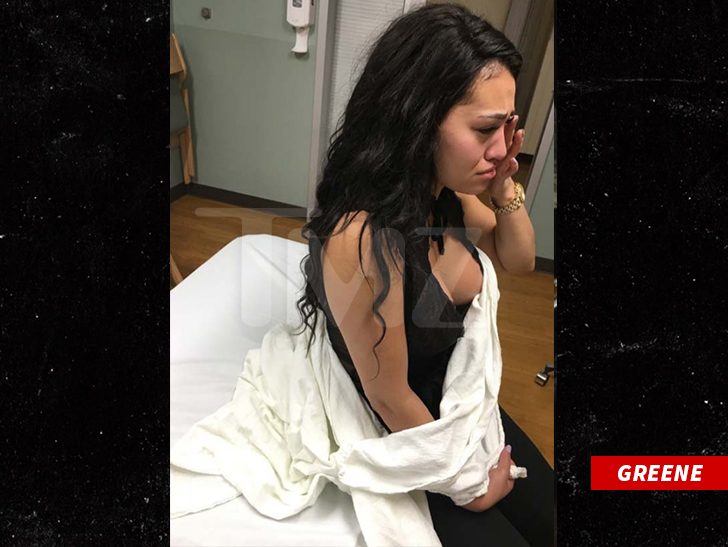 Greene told police Nelly forcefully removed her pants and threw her onto the bed, and said, "You're gonna take this d**k." She says he repeatedly told her during the intercourse, "That's my p***y." She says the forcible sex lasted for 30 minutes, and she believed he had ejaculated inside her, and